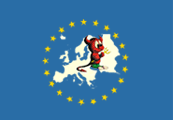 OpenBSD-based Wireless Networks
Implementing and deploying OpenBSD based wireless networks using hostapd, new drivers and the improved IEEE 802.11 framework
IEEE 802.11 basics
Implementation in OpenBSD 3.8 and -current

Changes since earlier releases
New drivers, their pros and cons

Setting up basic wireless operation
Running OpenBSD accesspoints

Running a Basic Service Set with a single OpenBSD accesspoint
Running Extended Service Sets using multiple OpenBSD accesspoints

Using hostapd(8)

Improve roaming capabilities in OpenBSD-based wireless networks
Use wireless monitoring capabilities of hostapd(8)

Using the new, powerful and State-of-the-Art features of hostapd(8)

Implementing proactive Wireless Intrusion Detection/Prevention Systems
Understanding and using the concepts and grammar of hostapd.conf(5)

Practice: Implementing, deploying and using a wireless network with OpenBSD/soekris-based accesspoints and a centralized OpenBSD network booting and management server.
About the Tutor
Reyk Floeter is a co-founder of .vantronix | secure systems, a company specialized in Open Source security in Hannover, Germany. He is the chairman of the EICAR Task Force on Wireless LAN Security and work as an OpenBSD hacker on improving the free wireless support.